Human eye accommodation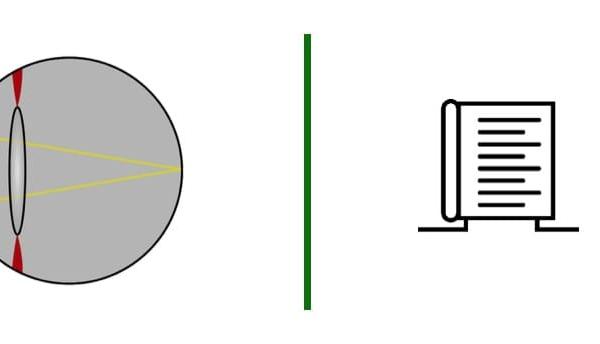 Accommodation is an important visual mechanism that provides a person with a clear vision of the world around him. If we remember the structure of the eye, it is the lens that ensures that the human eye constantly adapts to the distance to the object that a person is looking at.
The easiest way to understand how accommodation works is to look at 2 fingers placed close to your eyes. This way we see clearly the fingers, and the background is quite blurry. And then we look at the object behind our fingers - now we can see it clearly, and the fingers are blurred. It is your lens that has changed shape and refocused on a different distance.
You can watch the video on our YouTube channel about eye accommodation
This is approximately what the focusing mechanism (accommodation) looks like in a young healthy eye.
Unfortunately, accommodation doesn't work in the human eye forever and approximately after 40 years old begins to noticeably reduce its effectiveness. Then a person has a normal state of age-related changes in vision, which is called presbyopia.
Subscribe and learn 15 secrets to help keep your eyesight