Clinic «The best vision»
"The best vision" is equipped with high-quality modern ophthalmological equipment, so the technical capabilities for diagnosis and treatment in our clinic of the highest level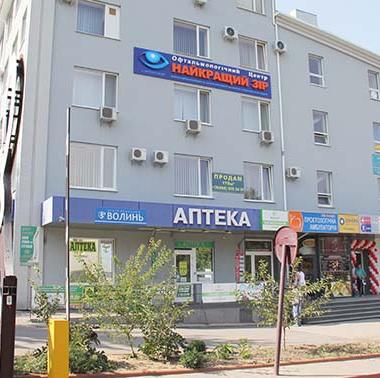 Clinic «The best vision»
Visit costs from 500 UAH
Contacts
Mykola Karnaukhov street (former Miryushchenko), 31, 4th floor, Rivne, Ukraine
(067) 00-40-280
(0362) 420-280
https://www.nzrivne.com
Working hours
9.00 - 19.00 Пн-Пт,
9.00 - 15.00 Сб
About clinic
The ophthalmological center has been operating since September 2017.
The staff of the clinic is based on the Gorobyuk family: Oleg Antonovich Gorobyuk, continuing the work of his father Anton Stepanovych, the founder of the dynasty, brought his wife Natalia Petrovna to ophthalmology - a great diagnostician, a true professional. A year later, the eldest son Ostap, who is currently studying at the famous Institute of Ophthalmology and Tissue Therapy. VP Filatov National Academy of Medical Sciences of Ukraine, and his future wife.
And in a few years, the younger son, Andriy, will work in this clinic. He is currently studying at the Medical University. O. Bogomolets.
"The best vision" is equipped with high-quality modern ophthalmological equipment, so the technical capabilities for diagnosis and treatment in our clinic of the highest level
In the clinic "Best Sight" there is a preliminary appointment with a doctor. Therefore, the patient needs to call (067) 00-40-280 or (0362) 420-280 and our employee will register him for an appointment at a convenient time for this person. In addition, you can make an appointment with the clinic's specialists on-line - by filling out an application on our website https://www.nzrivne.com
We treat almost all types of eye diseases, except for those whose treatment is possible only in specialized centers, such as oncology, tuberculosis, burns, complex injuries.
Our clinic has an excellent operating room, equipped according to European canons. Twice a week we hold surgical days, during which various operations are performed on the eye and its appendages (the list of operations can be found on our website).
The most common of the operations - cataract removal with the implantation of a flexible lens (artificial lens) - we have the latest seamless and virtually painless method of "cold" ultrasonic fake emulsification, which, unlike laser, does not heat the eye structure, less traumatic.
Ophthalmological Center "Best Sight" operates at: Rivne, st. Mykola Karnaukhov (former Miryushchenko), 31, 4th floor. We tried to make the work schedule as convenient as possible for patients. So, we work from 9.00 to 19.00 from Monday to Friday, from 9.00 to 15.00 on Saturday. We only have one day off, and that is Sunday.
Our doctors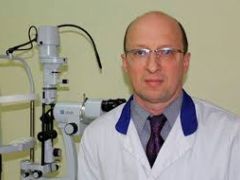 Gorobyuk Oleg Antonovich
Doctor of the highest category, Ophthalmology, Surgical vision correction, Cataract treatment, Complex and specific cases
Chief physician Gorobyuk Oleg Antonovich specializes in ophthalmology. Provides full advice to provide comprehensive information on the health of the ...
Subscribe and learn 15 secrets to help keep your eyesight