Eyeglasses — everything you need to know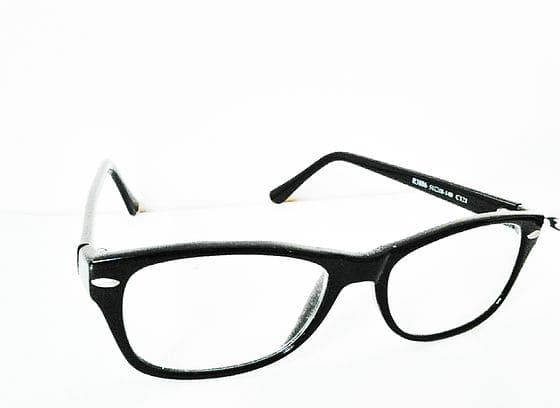 How do you know if you need eyeglasses
To detect eye impairment and troubles with vision and to come up with the proper treatment and the right tool for vision correction, you need to consult professionals in ophthalmology. Keeping up with your eye health is your responsibility, so experiencing major signs of eyesight deterioration, you must not ignore them and schedule a consultation immediately. Digital eye strain, myopia that is the inability to see objects at a distance, and the condition when nearby objects are blurry, known as hyperopia, are the most common complaints and reasons to start wearing glasses. While the causes and triggers for poor vision may vary from person to person, it is always a wise choice to be proactive about your well-being and eye health.
Tips on how to choose eyeglasses
Learning how to choose the right vision-correcting properties and glasses frames among an array of available options can be pretty challenging. So here are crucial things to be aware of before going into the selection process:
While the type of lens for correcting or assisting defective eyesight will be selected by qualified and proficient specialists after diagnostics to meet your vision needs, the style is more about your personal taste.
In addition to your personal taste, the shape of your face, appearance, skin tone, as well as lifestyle and hobbies, are other crucial key factors that should help you to pick the right types of glasses.
Probably, even when it comes to design, size, and width, without professional assistance, you could end up selecting eyeglasses that look awkward, cause discomfort and make you feel mild inconvenience, or can even mess up your vision.
Only with the smart approach to the selection process, you will find the perfect options for you, as you definitely need glasses where the temples line and the frame line perfectly up with the sides of your face to avoid too small or too big ones.
You also have to keep in mind that frames come in a range of materials and styles with impressive advances for improving your experience of wearing glasses, such as aspheric eyeglasses lens, lenses with exceptional protection against UV rays, or glasses with specially designed coating, e.g. the anti-reflective or scratch-proof coatings that enhance your comfort, defend your eyesight from external factors even more, and prolong the longevity of eyeglasses.
Eyeglasses care recommendations
Analyzing the strength of your vision and detecting its deterioration are imperative health tasks. Learning how to choose eyeglasses that suit your personality, face, and preferences is another important mission for you. And finally, after dealing with mentioned above tasks, you need to discover how to care for your glasses. For example, if you don't want to scratch your lenses, before wiping them with a soft eyeglass-cleaning cloth, always rinse them off with water to get rid of tiny particles that may be accumulated on the lens surface. Also, try to avoid laying your glasses lenses down, as it can also be a reason for their damage. And, finally, always take care that your glasses are stored properly and protected from external enemies, such as dust, when you are not wearing them
Subscribe and learn 15 secrets to help keep your eyesight