Age-related macular degeneration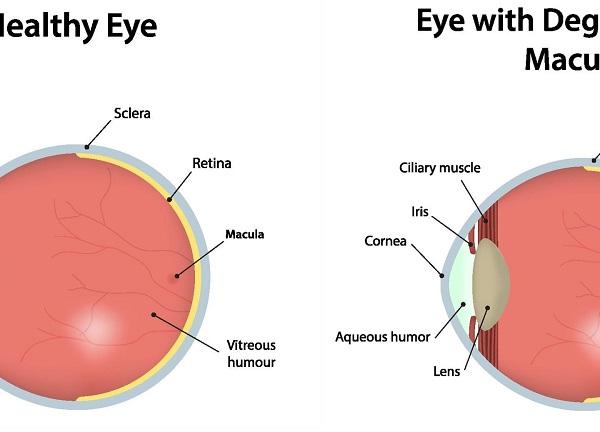 People accept information from the surrounding world through the sense organs. Our eyes provide a vision that considers how we perceive the things around us. Within time, sight weakens. This case influences the work of the whole organism because the body loses one of the leading guides in the environment. Older adults often face age-related macular degeneration due to multiple factors. Saying with simple words, this disorder manifests itself in the form of blurring the central vision. Some people live with similar changes as they believe there are no solutions. However, modern medicine lets you forget about almost any kind of discomfort. Nowadays, clinics are able to overcome the patients' problems by a range of planned actions. Treatment includes methods that provide an appropriate result with no harm to the health.
Causes of age-related macular degeneration
It is obvious that any illness has its primary reasons for occurring. If people want to get rid of something, first of all, they should find things that have become irritators to a particular condition. Only after this step, doctors can choose ways of curing that will be effective. A certain factor causes age-related wet macular degeneration, another parameter impacts the opposite dry types.
Usually, patients know that their age and parents' genes mean a lot. However, they don't take into account their daily habits. So, the following points put personalities at risk of getting eye age-related macular degeneration:
Smoking. Tobacco contains dangerous chemicals that lead to reducing the oxygen-carrying capacity of the blood. Therefore, an eye doesn't get enough elements. As a consequence, you may obtain neovascular age-related macular degeneration.
Obesity. Scientists haven't proved the definition of overweight, but there is a theory that it influences the development of dry age-related macular degeneration. There can be an accumulation of fat under the retina.
High blood pressure. The effect is almost the same as smoking cigarettes. And it also creates additional tension on the eyes and other parts of the organism.
Being in the sun too much. Ultraviolet rays directly contact the surface of the body. Within time, they begin to damage the coverage of the organs.
Alcohol drinking. Beverages destroy all the inner systems and the sensors aren't exceptions. Truly def healing predicts the neediness to refuse alcohol.
Diet. People who consume fat-saturated food and don't follow healthy nutrition are vulnerable. Curing of exudative age-related macular degeneration comprises changing eating habits.
Healing of age-related macular degeneration
After going through the diagnostics, doctors select treatment for wet age-related macular degeneration. It usually includes some medication and laser therapy. The set of symptoms helps to decide rightly what kinds of curing are safe. Professionals pay attention to risk factors not to make a person worse. Surely, prevention of a more serious condition is no less than treatment of dry age-related macular degeneration that is visible. Don't wait if you experience blurring and changes in color perception. Sometimes, there are not many features that point out the disorder. On such occasions, clients meet clear outcomes of an illness with no possibility of its avoiding. The macula performs a refractive function which lets people see objects in front of them with no sight vision. Therefore, its damages the quality of life, patients aren't fully blind, but still, such a condition is extra unpleasant.
Looking at facts, satisfying progression comes with sessions. So, knowing the definition of age-related macular degeneration, patients avoid myths and realize how to prevent complications.
Subscribe and learn 15 secrets to help keep your eyesight