Aleksey Sologub
Born in 1976 in Kiev, graduated from NTUU KPI with a degree in computer engineering, since 1996 began working in ophthalmology as a service engineer, and I continue to work in this area as a specialist in clinical integration.
Articles by this author
More doctors with competence in Surgical vision correction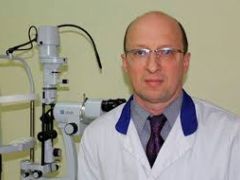 Gorobyuk Oleg Antonovich
Chief physician Gorobyuk Oleg Antonovich specializes in ophthalmology. Provides full advice to provi...